TOURS
DESTINATIONS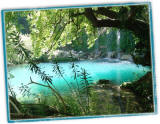 DAILY TOURS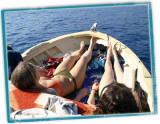 EXCLUSIVE TOURS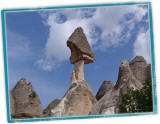 Go Back


EXCLUSIVE TOURS
Hatay - Syrian Tour (549€)




Welcome by our representative and finish the border procedures;
Going to Aleppo, checking in and having, visiting the citadel, khan alshouna and a tour in the old city market.
Then leaving Aleppo towards Damascus, visiting National museum, Omayed mosque, Alhamedya market and the old city area.
Return to the hotel, checking out towards Molalla the Aramaic city for visiting the old church. Leaving Malolla towards historical Palmyra. visiting the ancient city museum, cemetery columnar, Bel temple. Leaving Palmyra Towards the Syrian border.

1. NIGHT : HATAY
2. NIGHT : DAMASCUS
3. NIGHT : DAMASCUS
4. NIGHT : ALEPPO
5. NIGHT : HATAY

Hatay - Nemrut Tourr (310€)
Fethiye Tour (79€)




Two days trip. One overnight in 3 star Hotel with halfboard and entry fee, insurance, pick up from your Hotel at 05:30.
We drive over Antalya through The Taurus Mountains, breakfast in Finike.

After breakfast we will drive to Demre and Myra. Visiting Antique City Myra and Holy ST. Nicholaus Church . The lunch will be given in Kale (Castle).

After lunch we drive to Andriake, the birth place of holy Nicholaus. Exciting boat trip to sunken city Simena, Atlantis of Turkey!
Then we will drive strait to Kas (Antique Pellos), visiting yacht harbour of Kas and driving to Fethiye (Sollymeyos).

After visiting hidden city Kayaköy (Stone Vilalge), and famous Deadsea (Ölüdeniz),in Fethiye dinner (inclusive)
Next day after breakfast, wonderful panoramic view break in Elmalı on the Taurus Mountains. Lunch will be in Korkuteli and then driving to Antalya.

Arrival in Alanya at 18:00 o'clock.

Cappadocia Tour (60€)




Thuesday-Friday

3 days excursion halfboard inclusive, 2 nights Hotel entrance inclusive insurance. Air-conditioned busses.We will pick you up from Hotel and bring you back to your Hotel after trip.

Cappadocia is the ancient and modern name of a remarkable region in Central Anatolia. It is a geological wonderland which is sometimes considered to have covered a triangular area between Kayseri-Nigde and Kirsehir.

It can be viewed from three different aspects; natural, historical and religious. The beautiful formation has made this appearance for millions of years. The lava which was poured out by three mountains Erciyes 3917 m. and Hasan 3268 m. formed plateaus consists mainly of tufa and basalt and was later desructed by erosion.Christiantity came early to Cappadocie and you will find many churches monasteries. This region is also called the Cradle of History.

We are sure that you will and cannot forget this wonderful trip and you will recommend this trip to your friends and family.

Pamukkale Tour (30€)




Monday-Wednesday-Saturdays

2 Days excursion Hb.inclusive night hotel-entrances inclusive (except the sacred pool)inclusiveinsurance air coditioned busses.We will pick you up from your hotel and bring you back to your hotel after the trip.

PAMUKKALE which means Cotton Castle in Turkish takes its name from these formations. According to scientists, if the water had always flowed at this rate, the terraces must have begun running forming 14.000 years ago. The Romans used this water for therapeutical purposes. We will visit a mosque-nomadpeople-Saldalake-Necrapolis-Hierapolis and ofcourse the travertines.


Go Back