TOURS
DESTINATIONS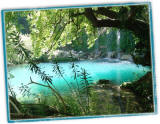 DAILY TOURS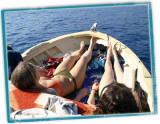 EXCLUSIVE TOURS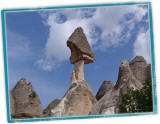 Go Back


DESTINATIONS
Istanbul

The visitor to Istanbul has not only museums and well known historic and natural sights available to him. There is also an extremely exciting night life as well as many chances for shopping, especially for silver, copper and gold jewellery and, of course, carpets. Nearly everything is possible in Istanbul.
Izmir

Izmir, the third largest city in Turkey, is described as the pearl of the Aegean.
It is a major port and commercial centre set dramatically around a huge bay and backed by mountains to the south.Izmir, with its ancient name of Smyrna, was established on a hill called Tepekule.
Ankara

Most visitors coming to Turkey use the international airports of Istanbul, Ankara or Izmir.
During the last few years, Antalya has also become more important. The reason for this goes back in history. Istanbul, Ankara and Izmir have their own special connections to history and because ...
Cappadocia

Cappadocia has an unbelievable wonderful and interesting landscape. Over thousands of years, snow and rain, wind and sun have carved out the Tuff stone and, because of this, thousands of pyramids and sculptures have come into being.
The shapes and designs are sometimes three ...
Antalya

This walk can be completed in a morning or afternoon, or as long as you want it to take!
Start at the Kaleichi (Old Quarter) and walk down to the marina or, if you wish, start at the marina itself.
The marina was once a fisherman's wharf but is now a busy port with many yachts, schooners and ...
Alanya

Alanya is a fast growing town about 135 km east of Antalya. Quite often called the pearl of the Turkish Riviera, Alanya has become well known world wide because of its sandy, clean beaches, the crystal clear, deep blue waters and the excellent climate of the Mediterranean area.

Go Back